Registration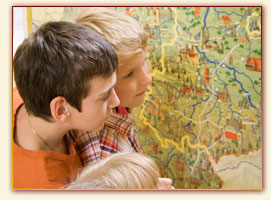 To enroll your child in AIA, complete the application for admissions form first, and return it to the school.
You will also have to provide the following information to the school once the application for admissions has been accepted and the school has notified you to complete the enrollment application:
Transcript/Report Card
STAAR Scores
Birth Certificate
Social Security Card
Immunization Record
Driver's License (Parent/Guardian)
Home Language Survey
Migrant Survey
Principal-Teacher-Parent-Student Agreement (signed)
Proof of Residency
Health Services Form
Parent Profile
Parent Authorizations
Withdrawal Form
Textbook Form
For a full list of requirements, please download the Enrollment Checklist at the right.
Admissions Policy
All enrolling students must pass the math and reading STAAR test. If summer school was required, the student must pass the math and reading released STAAR test. If a student does not pass the appropriate test, he/she must enroll in the retained grade as stated on the official/final report card.
Students seeking enrollment who were not in attendance 90 percent or more of the school days of the prior school year must take and pass an AIA STAAR Released Test/Grade Placement Test in order for us to consider them for promotion at AIA.
We require students who fail STAAR and go to summer school at a campus other than AIA, to pass an AIA STAAR Release Test in order for us to promote them. Otherwise, we will admit them into the same grade as the prior school year.
We will monitor the student and evaluate his/her progress for the first six weeks of school. He/She must have satisfactory scores on the following:
Passing grades in all core subjects on report card
70% or above on benchmark tests
Discipline history
If the student meets all of the above mentioned requirements, we will promote him/her to the next grade level.
Students enrolling from private schools must have satisfactory scores on the Stanford 10, ITBS, etc. that are equivalent to passing scores on the STAAR test. If not, the student will follow the outlined requirements above.
AIA wishes to enroll all deserving students who will benefit from its educational program. Therefore, AIA reserves the right to deny student admission for the following reasons:
Extensive and documented discipline violations
Prior adjudication
Maximum capacity reached at student's grade level
If we find that a student enrolls with falsified records and/or withheld discipline history, we will immediately withdraw him/her from school.
If the school admits a student and finds out later that the student did not pass STAAR or STAAR Released Test in summer school, we will place the student in his/her last grade completed.
In its admissions policies and procedures, AIA does not discriminate on the basis of race, color, religion, age, sex, sexual preference, or national/ethnic origin. It maintains a "waiting pool" and conducts a lottery when there are more student applicants than classroom vacancies. Once we determine that a child may be admitted to AIA, a family may complete the enrollment process.
Re-enrollment
Per our admission policy, all returning students must have a completed re-enrollment packet on file by the last day of February. Re-enrollment for new students will begin on January 15.